After You Transfer Home Movies on VHS to DVD, Can It Be Edited?
The short answer is no.  Most home movie DVDs are Read-Only (-R) discs.  Which means, after you burn the DVD, you can't even add or remove one byte of data on it, you can only Read the DVD, not change it.   That begs the next question; can I copy the content to my computer and edit the video.
The quick answer, again, is No.  Videos on DVD are formatted for playing on DVD players for your TV or on your computer.  You can copy the DVD video files to your computer, but when you try to import them into your video editing software – unless it's an expensive professional-grade software –  your home video editing software will say, "What kind of a file is this?  I don't work with files like this."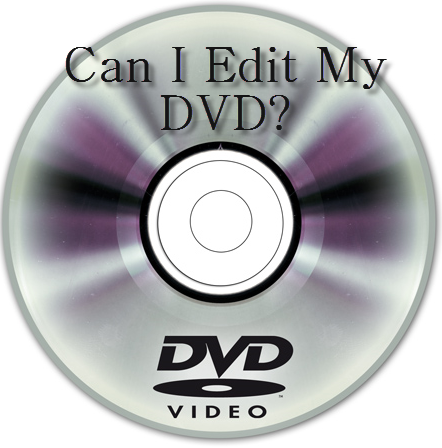 What you need to do is to first "rip" your DVD .  A DVD ripper software will convert the home movie videos on your disc to a format that's editable, that your editing software can recognize.  If you work with Windows PCs, you will "rip" the DVD to AVI files.  If you work with Apple Macs, you will "rip" the DVD to Quicktime (.MOV) files.  Your video editing software will be very happy working with these video file formats.
Disc ripping is so common that there is free software available for download on the web. Here's a helpful link on how to rip DVDs with Windows. Also, our customers tell us that they like Mac the Ripper  for ripping DVDs on Macs.
Let's take a step back.  If your videos are still in VHS, VCR, Hi8 tapes or many of the film formats: 16mm, 8mm, Super 8, and you know you plan to edit your home videos, instead of converting your home movie tapes to DVDs, transfer your home video tapes to a portable hard drive instead.
If you have any questions, please don't hesitate to contact us at Play it Again Video.  We are a brick-and-mortar lab located in Newton, MA.  Drop by, our contact information is at the top corner of this web page.
Helpful Links:
Transfer VHS tape to external hardrive FAQ
How to Rip DVDs into Computer Video File for editing